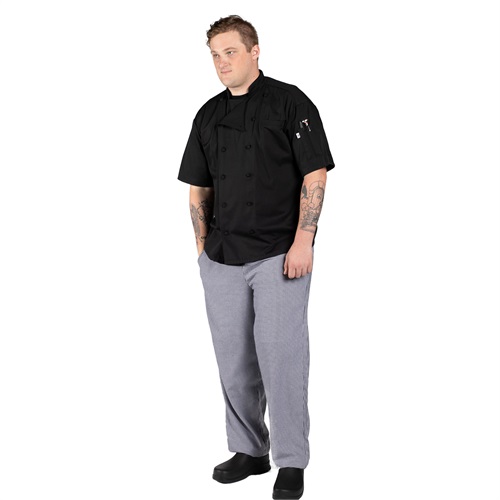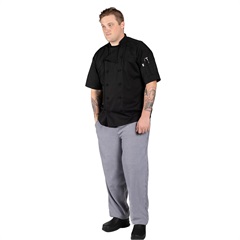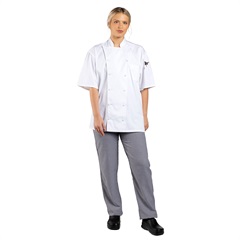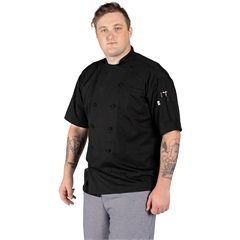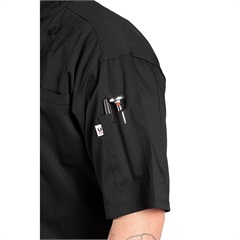 When you spend your hot summer days in an even-hotter kitchen, keeping cool is a matter of survival. But those days are over because the Aruba chef coat is a game-changer. With short sleeves and a moisture-wicking mesh back, you'll beat the heat like it's nothing and be fully focused on your craft.
65% Polyester/35% Cotton Fine Line Twill, 5.3 oz
Unisex sizes: XS - 6XL
2 Color options
Inset breast pocket
Thermometer pocket
Finished collar
Reinforced bar tacking
Reversible closure
Ex10sion button
Moisture-wicking mesh back
12 Cloth-covered buttons
Multiple Product Shopping
(Each)

You need to enter a quantity.
Adding...
Removing
Processing...
{{productContent.processedProductsCount}} of {{productContent.model.matrixProducts.length}}