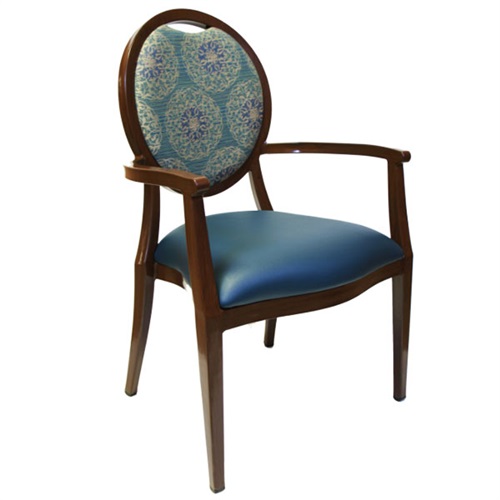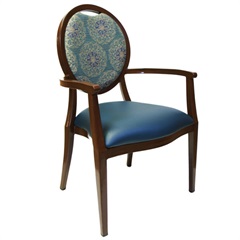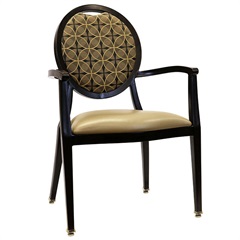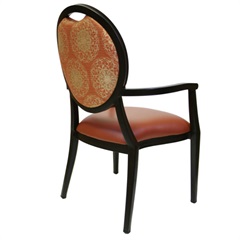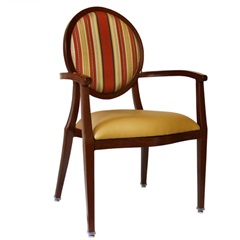 Our refined Astoria dining chair is reminiscent of French Art Deco style. By softening the otherwise harsh corner angles into a rounded shape, this chair adds a pleasing elegance to any seating arrangement. An aluminum-framed oval back features an optional top handgrip. A wide crumb hole and slender arms and legs finish this popular look.
Dimensions: 23.5"W x 23.5"D x 37.5"H
SH:19" SD:19" SW:21" AH:26.25"
Durable Wood-Grain Aluminum Frame
Matching Side Chair, Barstool, and Counter Stool available
12 Year Frame Warranty
13 Finish Options
Stacks 5 High
Adding...
Removing
Processing...
{{productContent.processedProductsCount}} of {{productContent.model.matrixProducts.length}}