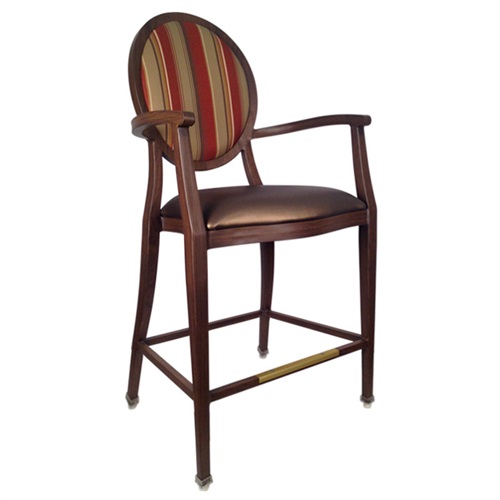 Give any room a classic look with the barstool version of our acclaimed Astoria design. The Astoria Bar Stool features the familiar rounded top detailing, curved arms, and crumb hole opening, with extended legs and attached stretchers to help leg and foot comfort. This lightweight, customizable bar stool is a dependable seating option for tall tabletops.
Dimensions: 23.75"W x 23.5"D x 49"H
SH:30" SD:19" SW:20.5" AH:37"
Durable Wood-Grain Aluminum Frame
Matching Side Chair, Arm Chair, and Counter Stool available
12 Year Frame Warranty
13 Finish Options
Adding...
Removing
Processing...
{{productContent.processedProductsCount}} of {{productContent.model.matrixProducts.length}}