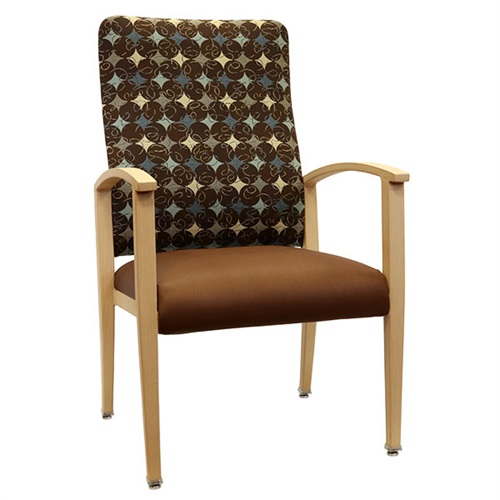 Crafted with comfort in mind, the Kennedy will quickly become a favorite resident room seat. The ergonomic back shape lends support to most-needed areas to foster a healthy sitting position. A fully upholstered back and thicker, plush seat aids in daily wellbeing.
Dimensions: 24"W x 27"D x 42.5"H
SH:19" SD:22.5" SW:21" AH:26.5"
Durable Wood-Grain Aluminum Frame
12 Year Frame Warranty
13 Finish Options
Adding...
Removing
Processing...
{{productContent.processedProductsCount}} of {{productContent.model.matrixProducts.length}}