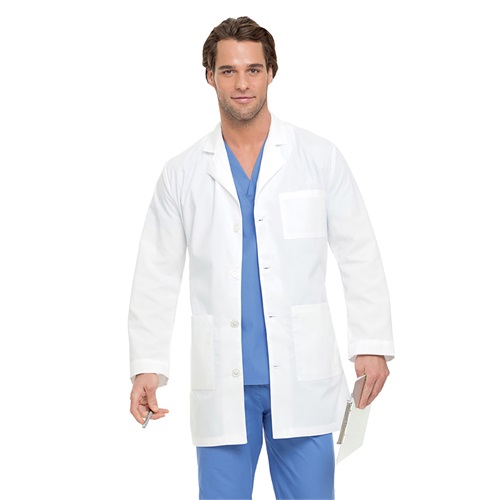 Our four-button men's lab coat was made with you in mind. With three front pockets, side hand access, and two lower inside pockets, this jacket has the function you need with the styling you want. Stitched down back belt over pleats for added detail.
65% Polyester, 35% Cotton
Classic Relaxed Fit - Generously cut to provide optimal comfort and ease of movement
5 Pocket: 3 Front Pockets, Side Access. 2 Lower Inside Pockets
Four button closure
Stitch down back belt over the pleat for ease of movement
Size Medium Center Back Length: 36"
Adding...
Removing
Processing...
{{productContent.processedProductsCount}} of {{productContent.model.matrixProducts.length}}