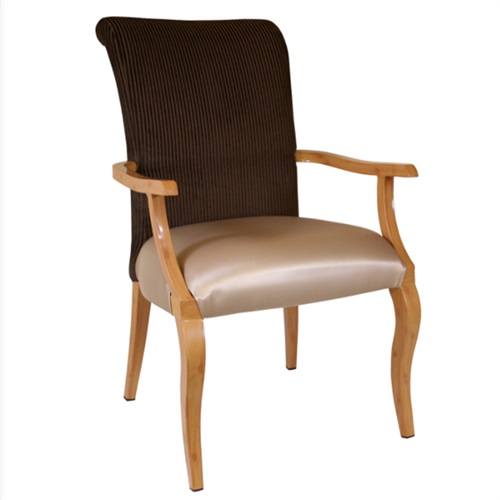 Perfect pulled up to a dining table or as part of a resident room, the Washington II easily adapts to your needs. A fully upholstered, curved back extends the length of the chair and elongates the chair's strong silhouette. A wider seat allows users to sink into the plush padding, offering maximum comfort. Decorative curved arms and legs anchor this chair's dependable design.
Dimensions: 24.5"W x 27"D x 39.5"H
SH:19" SD:20" SW:20" AH:26.25"
Durable Wood-Grain Aluminum Frame
Crumb Hole Cleanout
12 Year Frame Warranty
13 Finish Options
Adding...
Removing
Processing...
{{productContent.processedProductsCount}} of {{productContent.model.matrixProducts.length}}